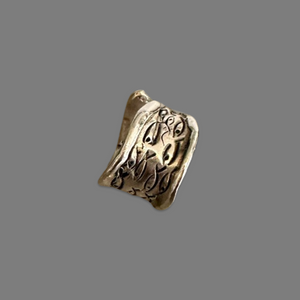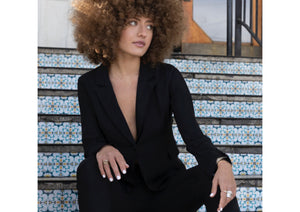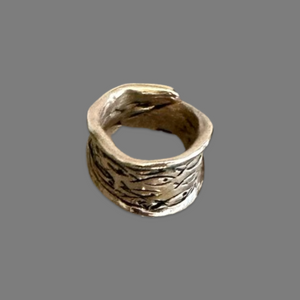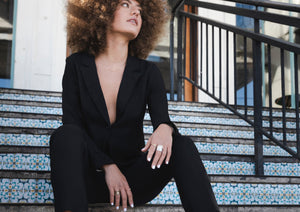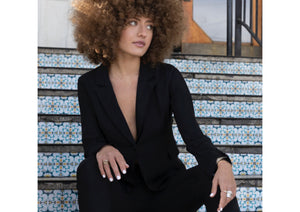 VENEZIA RING
Handcrafted in Florence
· Rustic and antique look
· Made to last a lifetime
· Available in 3 sizes
The Pesci Che Volano jewellery collection is handmade using the ancient lost-wax casting method in a small atelier in Florence, Italy. This collection of statement rings, earrings, bracelets and pendants combines bronze with materials including ebony and silver to create an ornate, yet understated style. Unique symbols are hand carved into each individual piece while irregularities and imperfections ensure no two designs are exactly the same.
CARE INSTRUCTIONS

Clean your jewellery with mild soap and rub it to take out any dirt that has accumulated. Rinse it with water and dry it using a towel.

Bronze and silver jewellery may tarnish with time and wear. You can restore its original, shiny look by removing the patina with a mix of 2 to 3 tablespoons of baking soda and lemon juice. Rub the paste onto your jewellery using a cloth or a toothbrush until the item is clean – then rinse it and dry it with a cloth. If the patina is persistent, you might need to repeat the process. You can also soak the piece in vinegar for about 20 minutes before cleaning it.