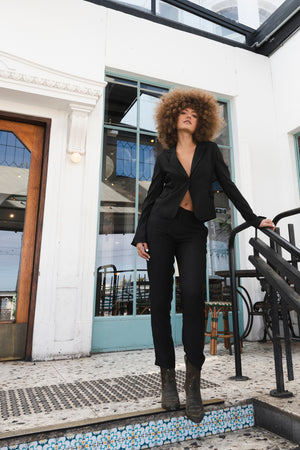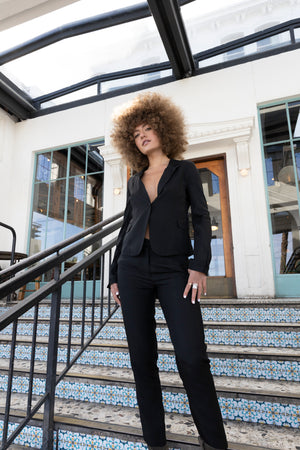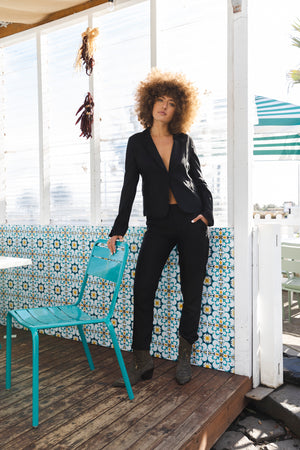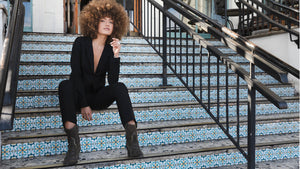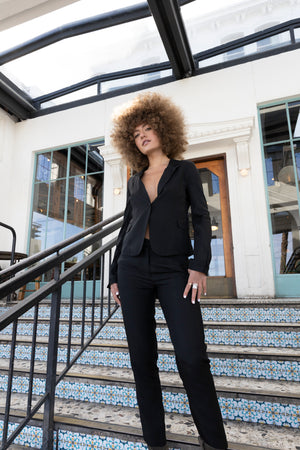 NICO PANT
Introducing the Nico pant, a stylish and versatile addition to any woman's wardrobe. Designed as part of a sophisticated suit ensemble, these pants are tailored to perfection, offering a sleek and modern silhouette.
The Nico pant is thoughtfully crafted for the discerning woman who values both style and comfort. With its slim fit, it accentuates your curves while maintaining a professional and polished look. Whether you're attending a business meeting or a formal event, these pants exude confidence and elegance.
Equipped with side pockets and back pockets, the Nico pant combines practicality with refined design. The side pockets provide convenient storage for small essentials, while the back pockets add a touch of classic sophistication.
Pair the Nico pant with its matching suit jacket for a complete and coordinated look that commands attention. Alternatively, you can mix and match with other wardrobe pieces to create a range of stylish ensembles, making it a versatile investment for your fashion repertoire.
Constructed with meticulous attention to detail, the Nico pant is made from high-quality fabrics that offer both comfort and durability. Whether you're wearing it all day at the office or for a special occasion, these pants ensure you feel confident and at ease.
Embrace the essence of timeless style with the Nico pant, a staple for the modern woman seeking to make a statement. It's impeccable tailoring, combined with its versatility and attention to detail, guarantees a head-turning ensemble that exudes sophistication and class. Step into the Nico pant and embrace your inner style icon.