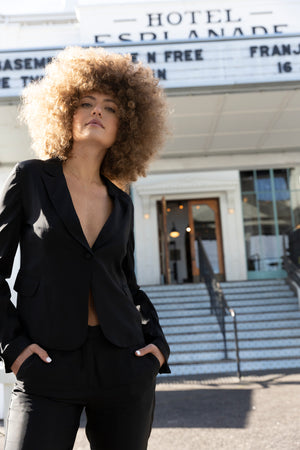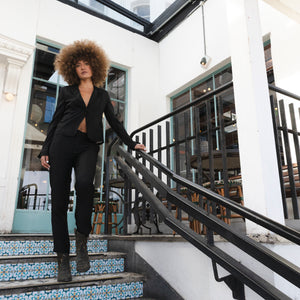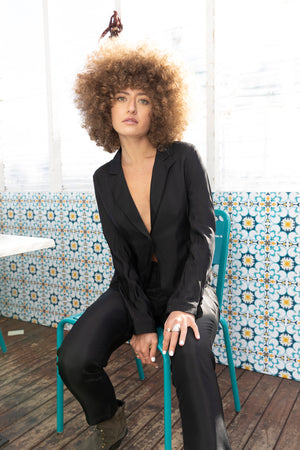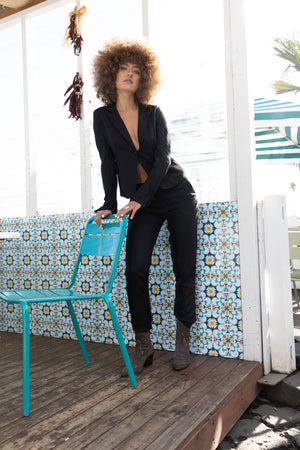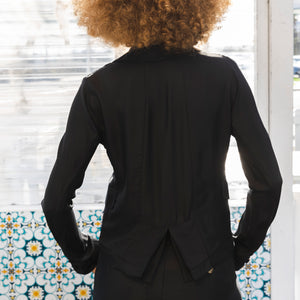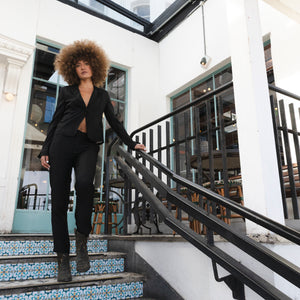 NICO BLAZER
Introducing the Nico jacket, a luxurious and sophisticated piece that effortlessly combines elegance with a relaxed lounge feel. Meticulously crafted with meticulous attention to detail, this jacket is tailored to perfection, ensuring a flawless fit that exudes both comfort and style.
Made from a blend of 60% silk and 40% viscose, the Nico jacket showcases the finest quality materials. The silk fabric lends a sumptuously smooth texture, while the viscose adds durability and enhances the jacket's drape. This exquisite combination creates a garment that is both soft against the skin and visually appealing.
The tailored fit of the Nico jacket ensures a flattering silhouette that accentuates your figure while maintaining a relaxed and effortless vibe. It strikes the perfect balance between a polished and refined look and a comfortable, laid-back feel. Whether you're attending a formal event or enjoying a casual outing, this jacket effortlessly elevates your ensemble.
Designed to be worn as part of a coordinated set, the Nico jacket pairs seamlessly with the matching Nico pant. This ensemble offers a cohesive and stylish look that is perfect for a variety of occasions. Together, they create a versatile and sophisticated outfit that exudes confidence and timeless appeal.
The Nico jacket's design encompasses both timeless elegance and modern versatility. It features a classic lapel collar, adding a touch of sophistication to your outfit. The single-breasted closure with buttons enhances the jacket's refined aesthetic. With its thoughtful construction and attention to detail, this jacket exudes confidence and style.