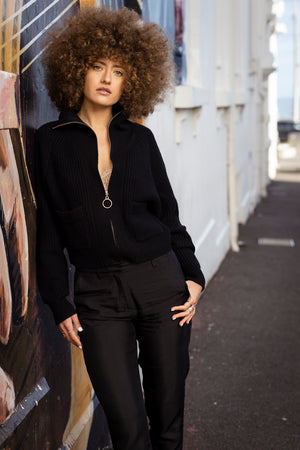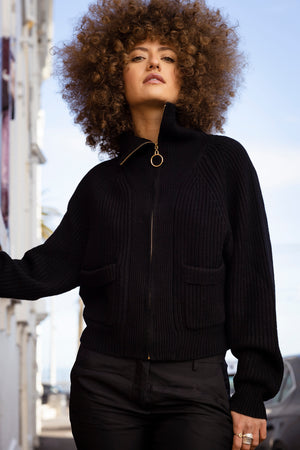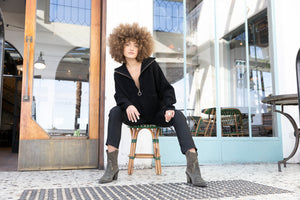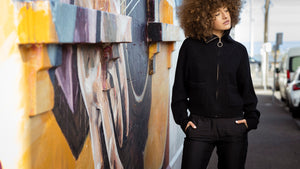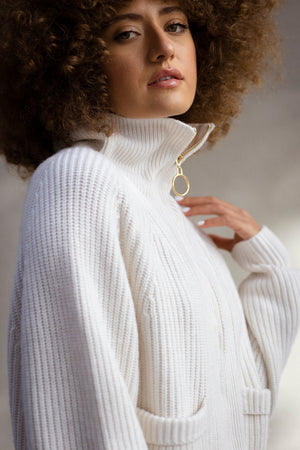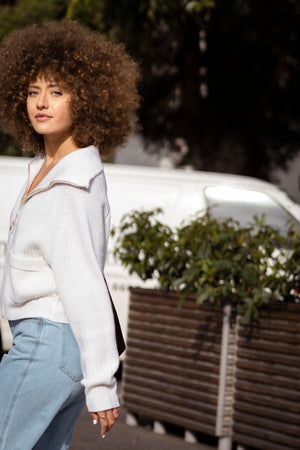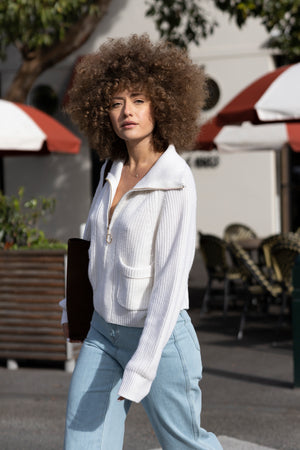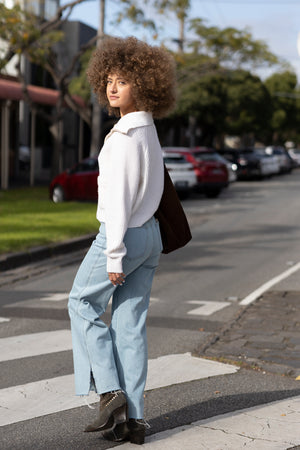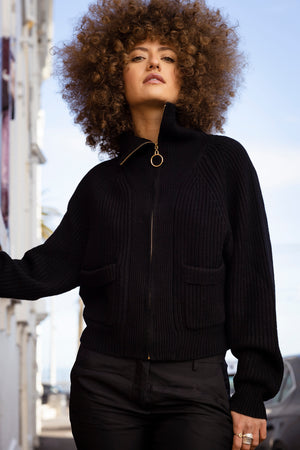 HANA CROPPED CARDIGAN
Introducing our Hana Cardigan, a perfect fusion of comfort and sophistication, exclusively available at our flagship store or online. This exceptional garment blends the luxurious softness of merino wool and cashmere, creating an exquisite layering piece.
Featuring a chic turtle neck and a convenient zip front, the Hana Cardigan offers a contemporary twist on a classic design. Its two pockets provide practicality without compromising style. The cropped silhouette adds a touch of versatility, allowing you to effortlessly style it for various occasions.
While exuding an understated elegance, the ribbed details on the Hana Cardigan add a subtle texture, enhancing its visual appeal. Choose from our cream option, a timeless shade that complements a wide range of ensembles.
Crafted from a composition of 53% wool, 9% cashmere, and 38% viscose, the Hana Cardigan offers exceptional quality and comfort. However, it retains a more masculine and less refined aesthetic, making it a unique addition to your wardrobe, perfect for those seeking a slightly edgy style.
Elevate your wardrobe with our Hana Cardigan, a blend of comfort and casual sophistication that adds a distinctive touch to any outfit. Explore our collection now and embrace a more laid-back, yet effortlessly stylish look.